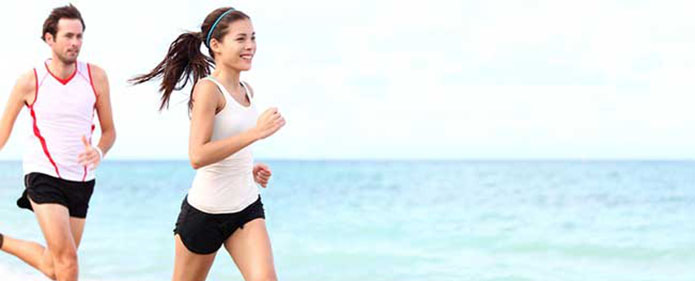 Winchester Physiotherapy and Sports Injury Clinic
Winchester Physiotherapy and Sports Injury Clinic was established in 1996 by Gill Driver to meet the needs of the sporting population in Winchester.
We are a highly professional Physiotherapy and Sports Injury Clinic, based in the heart of Winchester at River Park Leisure Centre.
Gill Driver leads a team of six Chartered Physiotherapists, one Specialist Women's and Men's Health Physiotherapist and two Sports Massage Therapists. All our Therapists have extensive experience in Sports Medicine, and Musculoskeletal problems such as back and neck pain. We are the largest and most established Physiotherapy service in Winchester and proud to be the choice of many Winchester GPs and Consultants when seeking a private Physiotherapy referral.
We treat both sporting and non-sporting clients and, with all of our Therapists being members of their professional bodies, you can be sure of a highly skilled professional service.
Our treatments include, but are not limited to, the following:
Manipulation and Mobilisation
Soft Tissue Techniques
Sports Massage
Postural Correction Advice
Acupuncture
Electrotherapy
Stretching and Strengthening Programmes
Taping and Strapping
Bladder and Bowel Weakness
Hear what our customers say about us...
I would always recommend the clinic to anyone in need of assistance knowing they will be treated in the best possible way
Mr R.Horder
Very friendly and professional service which has been a great help to me over the years
Mrs S.Collins
Lovely friendly staff, very helpful and full of knowledge
Mr E. Burgess
We are registered with the Health Care Professions Council (HCP) and the Chartered Society of Physiotherapy (CSP). We also work in conjunction with major Health Insurers including:
We treat...
Sports Injuries
Back Pain
Achilles Pain
Hip and Knee Pain
Tennis Elbow
Frozen Shoulder
Bladder and Bowel Weakness
Women's and Men's Health
Neck Pain
Postural Pain
Shoulder Impingements
Opening Hours
| | |
| --- | --- |
| Monday | 9.30am - 8.30pm |
| Tuesday | 9.30am - 7.30pm |
| Wednesday | 9.30am - 7.30pm |
| Thursday | 9.30am - 8.30pm |
| Friday | 8.00am - 7.00pm |
| Saturday | 9.00am - 12.00pm |
We are located...
Got a question?
Click here to leave us a message and we'll get back to you within 2 working days.