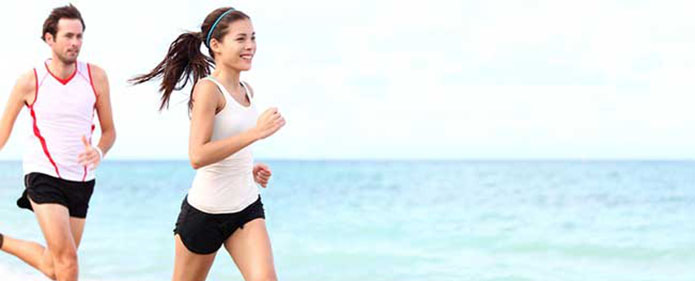 Winchester Physiotherapy and Sports Injury Clinic
Coronavirus Update 2nd April 2020
During this period of Coronavirus national lockdown the clinic has to remain closed, but we are now able to offer video consultations to help our clients at this time.
We have been trialling this over the last week and it has worked very well, clients have found it invaluable to see a physiotherapist and get advice on their injury.
We are able to "assess" your injury and then offer suitable advice and exercises that can hopefully help you, until we can see you for any hands-on treatment.
If you would like to access this service please email
winchesterphysio@btconnect.com
or call
01962 864398
The phone diverts through to our mobile and we will answer and respond to messages soon as we can.
Keep safe and we thank you for your ongoing support during this difficult time for everyone.
Gill Driver
Winchester Physiotherapy & Sports Injury Clinic was established in 1996 by Gill Driver to meet the needs of the Winchester community.
We are a highly professional Physiotherapy, Sports Injury and Sports Massage Clinic, based in the heart of Winchester, at River Park Leisure Centre.
Gill Driver leads a team of Winchester Physiotherapists and Winchester Sports Massage Therapists along with an excellent team of receptionists who will usually be your first contact to help you with your enquiry. All our Therapists have extensive experience in Sports Therapy Medicine and Musculo-skeletal injuries, and we are delighted to treat both the sporting and non sporting population of Winchester and the surrounding areas. We are the largest and most established Physiotherapy Clinic in Winchester and we are proud to be the first choice of many local GPs and Orthopaedic Consultants when seeking a private Physiotherapy / Sports Therapy referral.
All our Therapists are members of their professional bodies so you can be sure of a highly skilled and professional service. We all undergo regular continual professional training, so that you can be assured of the most recent, researched and effective treatment options.
Our treatments include, but are not limited to, the following:
Manipulation and Mobilisation
Soft Tissue Techniques
Sports Massage
Postural Correction Advice
Acupuncture
Biomechanical Assessments
Electrotherapy
Stretching and Strengthening Programmes
Taping and Strapping
Stress Incontinence Advice
Pregnancy related Back Pain
In our 2017 Patient Feedback Survey we scored the following:
100% of respondents would use The Clinic again
100% of respondents would recommend The Clinic to others
97% of respondents rated The Clinic excellent or good
93% of respondents were very satisfied with their treatment
Some comments from feedback forms:
Absolutely brilliant
Great Team
Professional staff
Excellent knowledge of staff
Great Service
We are registered with the Health Care Professions Council (HCPC) and the Chartered Society of Physiotherapy (CSP). We also work in conjunction with major Health Insurers including:
We treat...
Sports Injuries
Back Pain
Achilles Pain
Hip and Knee Pain
Tennis Elbow
Frozen Shoulder
Bladder and Bowel Weakness
Neck Pain
Postural Pain
Shoulder Impingements
Opening Hours
| | |
| --- | --- |
| Monday | 9.30am - 8.30pm |
| Tuesday | 9.30am - 7.30pm |
| Wednesday | 9.30am - 5.00pm |
| Thursday | 9.30am - 8.30pm |
| Friday | 8.00am - 7.00pm |
| Saturday | 9.00am - 12.00pm |
We are located...
Got a question?
Click here to leave us a message and we'll get back to you within 2 working days.