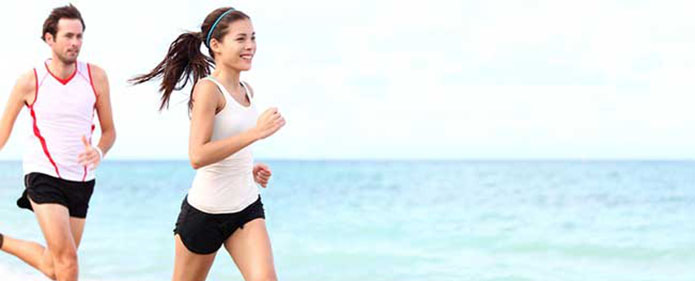 Winchester Physiotherapy and Sports Injury Clinic
NEW PURPOSE-BUILT PREMISES
Unit 12, Winnall Valley Road, Winchester SO23 0LD
We are excited to announce that we have now moved into new and purpose-built premises at Unit 12 in Winnall, Winchester.
After 24 years of being based at River Park Leisure Centre, we felt that, in these uncertain times of lockdowns, the time was right for a move away from a leisure centre location. We can therefore continue to serve the residents of Winchester for all your muscle and joint pains, while keeping you all safe in a nice environment. Having been denied access for 6 months to our old clinic with Covid restrictions and red tape involved in a multi-occupancy centre, we sought temporary premises, which has worked so well that we have now got a beautiful newly converted clinic to welcome you all to.
There is free onsite parking (subject to availability) and a fantastic locally run Cafe on site. It is only a 10 minute stroll from Winchester city centre, and is served by the local buses with a stop just 100m away.
We are able to offer face to face physiotherapy and sports massage now, but can also do virtual physiotherapy sessions where face to face is not indicated.
We have been updating our procedures for face to face consultations to ensure patient and staff safety and request that these are read prior to your appointment.
Things may look very different, with social distancing where possible, Covid-19 screening and PPE requirements, but this is to ensure your safety which is our main priority. Hygiene has always been a priority, but this has been further reviewed and increased to meet extra guidelines from PHE.
Please read the following:
If possible, please print and complete this form prior to coming to your appointment:
Patient Information and Consent for Face-Face treatment during COVID pandemic 2020
Winchester Physiotherapy & Sports Injury Clinic was established in 1996 by Gill Driver to meet the needs of the Winchester community.
We are a highly professional Physiotherapy, Sports Injury and Sports Massage Clinic, based in Winnall,Winchester (previously at River Park Leisure Centre).
Gill Driver leads a team of Physiotherapists and Sports Massage Therapists along with an excellent team of receptionists who will usually be your first contact to help you with your enquiry. All our Therapists have extensive experience in Sports Therapy Medicine and Musculo-skeletal injuries, and we are delighted to treat both the sporting and non-sporting population of Winchester and the surrounding areas. We are the largest and most established Physiotherapy Clinic in Winchester and we are proud to be the first choice of many local GPs and Orthopaedic Consultants when seeking a private Physiotherapy / Sports Therapy referral.
All our Therapists are members of their professional bodies so you can be sure of a highly skilled and professional service. We all undergo regular continual professional training, so that you can be assured of the most recent, researched and effective treatment options.
Our treatments include, but are not limited to, the following:
Manipulation and Mobilisation
Soft Tissue Techniques
Sports Massage
Postural Correction Advice
Acupuncture
Biomechanical Assessments
Electrotherapy
Stretching and Strengthening Programmes
Taping and Strapping
Stress Incontinence Advice
Pregnancy related Back Pain
In our 2017 Patient Feedback Survey we scored the following:
100% of respondents would use The Clinic again
100% of respondents would recommend The Clinic to others
97% of respondents rated The Clinic excellent or good
93% of respondents were very satisfied with their treatment
Some comments from feedback forms:
Absolutely brilliant
Great Team
Professional staff
Excellent knowledge of staff
Great Service
We are registered with the Health Care Professions Council (HCPC) and the Chartered Society of Physiotherapy (CSP). We also work in conjunction with major Health Insurers including:
We treat...
Sports Injuries
Back Pain
Achilles Pain
Hip and Knee Pain
Tennis Elbow
Frozen Shoulder
Sports Massage Therapy
Neck Pain
Postural Pain
Shoulder Impingements
Opening Hours
| | |
| --- | --- |
| Monday | 9.30am - 8.30pm |
| Tuesday | 9.30am - 7.30pm |
| Wednesday | 9.30am - 5.00pm |
| Thursday | 9.30am - 8.30pm |
| Friday | 8.00am - 7.00pm |
| Saturday | 9.00am - 12.00pm |
We are located...
Got a question?
Click here to leave us a message and we'll get back to you within 2 working days.